Hi everyone,
I found an awesome android app a day ago, which pays you 1000 litcoin satoshis every 5 minutes. When your balance reaches to 0.02 litecoin satoshis (Litoshis), it will be directly sent to your wallet address. You can find the app in Play Store. After you install the app, enter your wallet address and solve the captcha. Then you will see a screen like shown in the image below: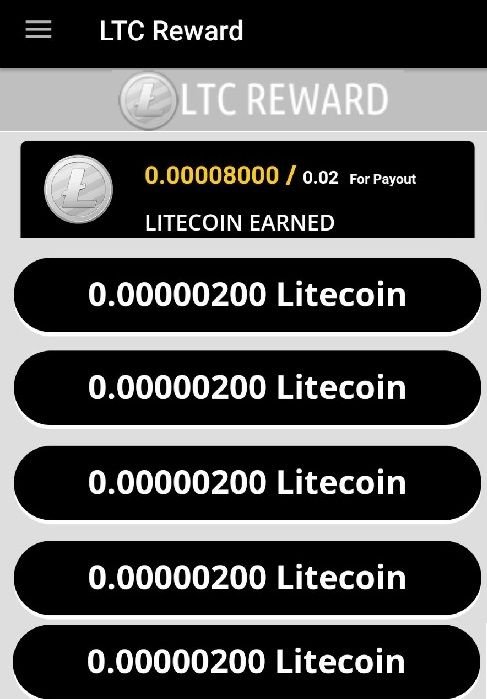 and when you claim, you will see a timer. See below.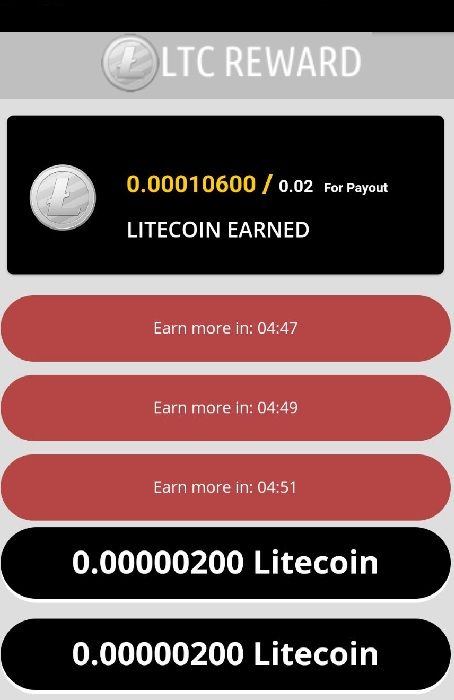 The name of the app is
LTC reward
and you can download it from Play Store
You can use my referral code to get some free litoshis. It is
LTC78299
Good luck :)
P.S. Note that I didn't yet cash out because my balance is lower. So I don't know if it pays. I will post about it again when I get paid.